Enermodal Engineering Head Office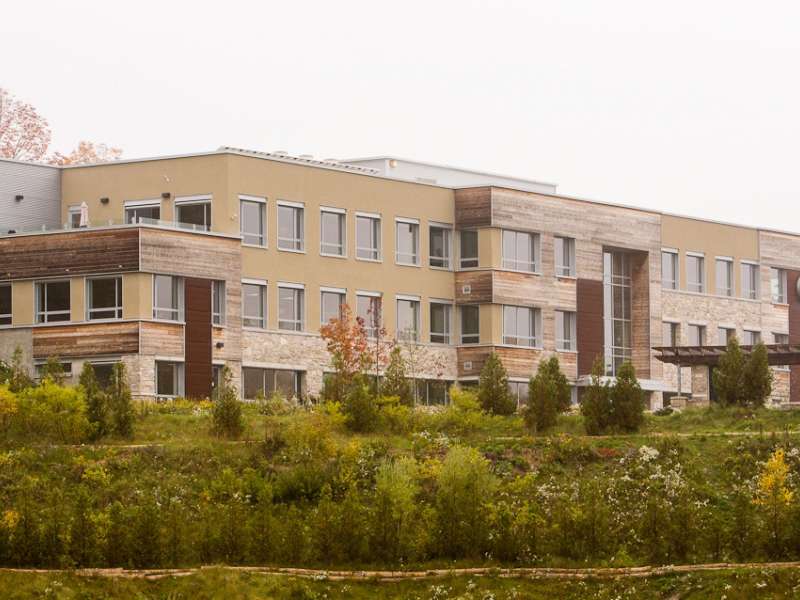 Enermodal Engineering Electrical Work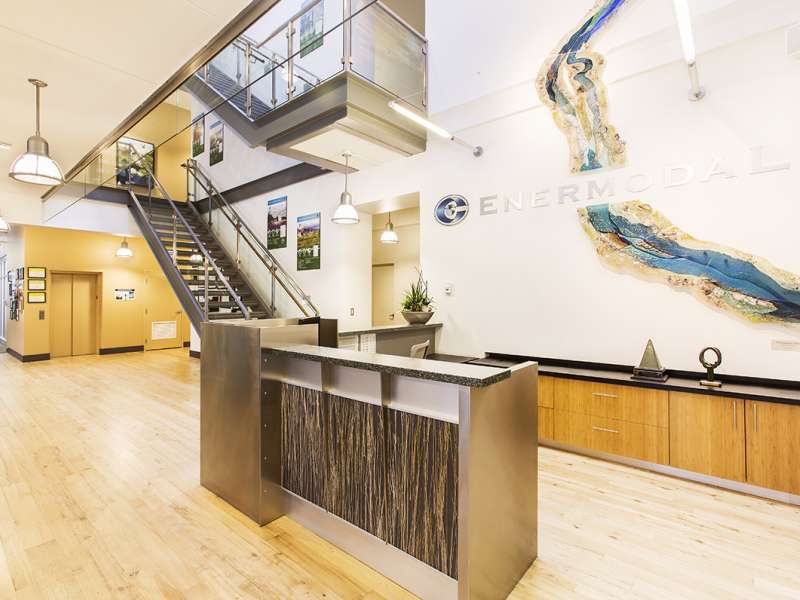 Enermodal Engineering Lobby Electrical Work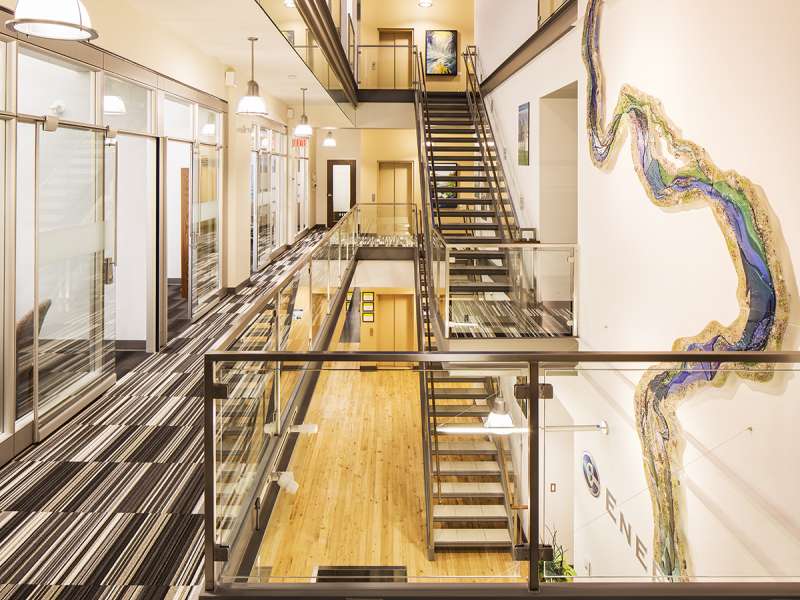 Enermodal Engineering Interior Electrical Work
Client

Enermodal Engineering (now MMM Group Limited)

Location

582 Lancaster St W, Kitchener, ON

PROJECT TYPE

3-Storey Triple Platinum LEED® Office Building

Project Duration

1 year
PROJECT DESCRIPTION
Enermodal's new office building is a showcase for the ultimate in environmental sustainability and energy efficiency. It was the first to achieve the status of Canada's most energy efficient office building and also became the first LEED® Canada Triple Platinum building with certifications in the New Construction (NC), Commercial Interiors (CI), and Existing Buildings: Operations & Maintenance (EB: O&M) rating systems.
Energy efficient features include:
use of reclaimed and renewable materials
triple-glazed windows
walls made with insulated concrete forms
energy-efficient lighting
bamboo cabinets and trim
sod-free landscaping
A narrow building footprint (12m across) maximizes natural daylight and minimizes electricity use. Heating and cooling is provided by individual room heat pumps that are connected by a loop. Toilets and urinals use rain water. Storm water from the site passes through a vegetated swale and treatment system to remove pollutants before it enters the sewer system.
PROJECT CHALLENGES
Since this was the first LEED® Platinum office building in Canada, we needed to make sure our installation and reporting met all of the requirements. Coordinating with the owner, LEED® consultants and other trades was critical to achieving success. This project best demonstrates Stecho's ability to not only innovate, but partner during the construction method.
PROJECT SUCCESSES
Obtaining the LEED® Triple Platinum award exceeded all of our expectations. To this day, Enermodal Engineering (now MMM Group Limited) is still a client of ours.