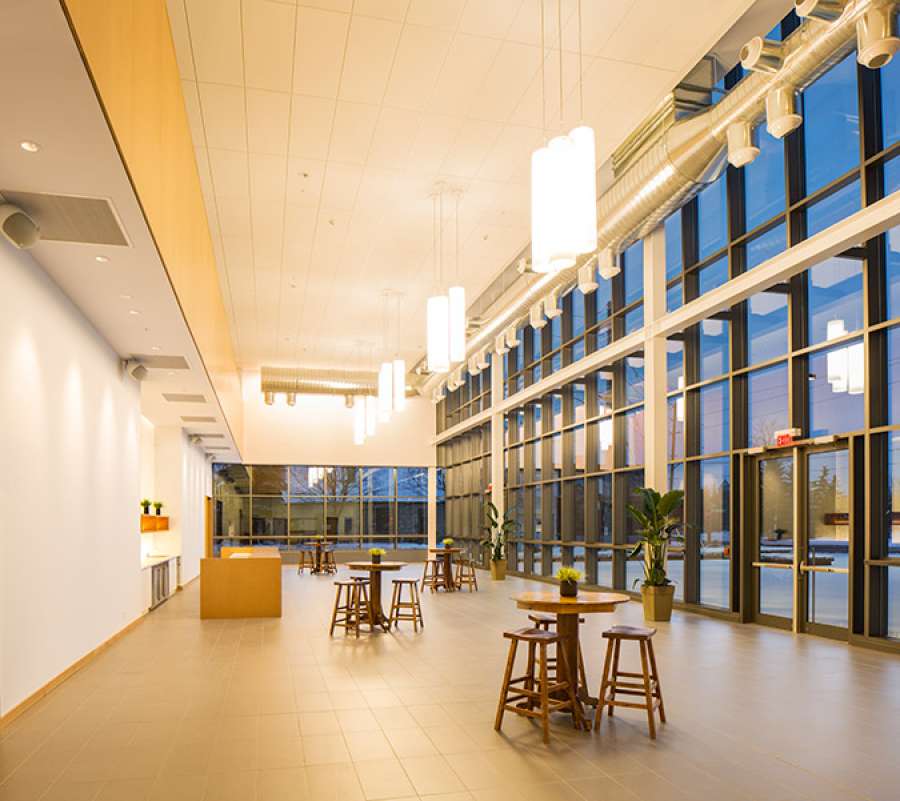 When Stecho participates in a new construction project, we see our role as being more than a supplier; we view ourselves as your partner. We recognize that you have a lot at stake with a new construction project, so we strive to do everything we can to ensure the project is a success. We follow a proactive approach, taking the time to listen so we're always aware of the project's evolving requirements. We never stop troubleshooting and if there's a modification that can be made that will enhance the construction and save on costs, we'll suggest it.
Our project management team will ensure:
the project is properly staffed
material and supplies arrive on-site at the appropriate times
we perform weekly reviews of the project schedule to ensure we are prepared
Looking for LEED® certification? We have been involved in many LEED® certified buildings including Enermodal Engineering's headquarters "A Grander View", the first office building to achieve LEED® Canada Triple Platinum certification, as well as the title of Canada's most energy efficient office.
From $10,000 to $14 million of electrical value, we have the expertise and staff to perform.